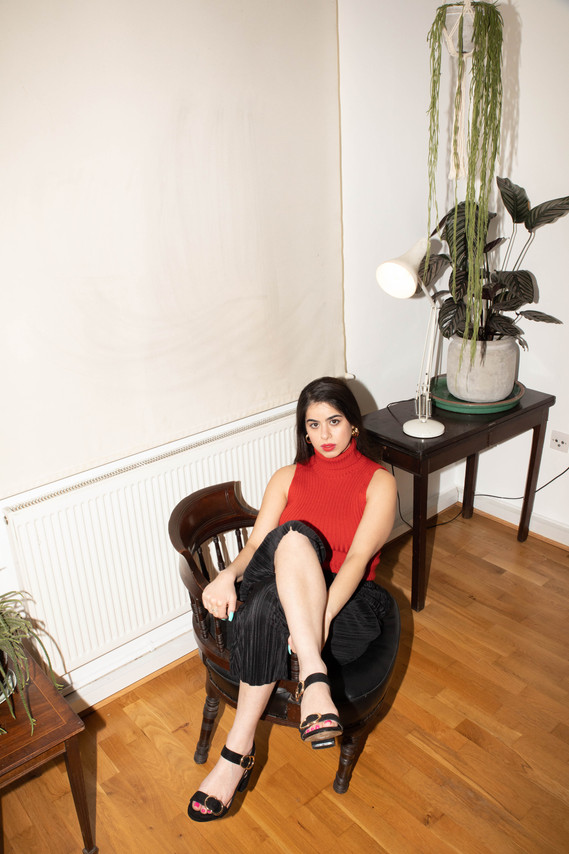 SALMA HAIDRANI
I'm a multi-award winning freelance writer based in London. I'm also a Contributing Author of several Non-Fiction books (Picador Books and DK Books & Penguin Random House London).
I write multi-award-winning journalism across print and digital for a number of leading titles in the UK and the Middle East. These include British VOGUE, VICE, i-D, DAZED, ELLE, GQ Middle East, HUNGER, gal-dem, Stylist, Refinery29, AnOther, Cosmopolitan UK, Grazia, BBC, Bustle, HUCK, Another Man, Happiful, Little White Lies, Time Out London and more.
I've built a respected and trusted name specialising in marginalised communities, contemporary faith, issues impacting women, British identity, LGBTQ+ issues and Middle East youth culture, with a particular focus on amplifying invisible voices and uplifting communities and women of colour.

Examples of my writing span my global exclusive on the UK's first halal sex shop for VICE, my 6-page undercover investigation on whether beauty pageants still have a place in contemporary British society for Cosmopolitan UK to the Yemeni contemporary art gallery operating in the midst of a war zone for i-D. You can read a selection of my multi-award-winning journalism here.
You can read more about me below...

I've won a number of awards for my journalism, including the 'Young Stationers Award for Journalism ' in 2018, 'Young Journalist of the Year' at the GG2 Leadership Awards in 2017 and 'Best Feature' at the End Violence Against Women Awards in 2016. I've also been shortlisted for 10 others, including the 'New to Freelancing Award' at the IPSE Freelancer of the Year Awards in 2019 and the 'Media Award' at the Women of the Future Awards in 2018. I was also longlisted for the 'XCity Award for Outstanding Journalism' in 2018.

I'm also a Contributing Author of several Non-Fiction books, including the multi-award-nominated, Amazon #1 and The Guardian Bookshop best-selling anthology 'It's Not About the Burqa: Muslim Women on Faith, Feminism, Sexuality and Race', published by Picador in 2019. My essay 'Eight Notifications' was handpicked by the likes of DAZED, Refinery29, Media Diversified and Asian Voice. I'm also a Contributing Author of 'THE ISLAM BOOK', published by Penguin Random House's DK Books in 2020.
I regularly appear on national TV, radio and podcasts including Sky News, BBC Woman's Hour, BBC Four, BBC Radio 4's Today Programme, BBC Asian Network, BBC Radio Berkshire, The Financial Times' Life & Arts podcast 'Culture Call', Stronger Minds by Kimberley Wilson and Youth Rising by NCS. I'm also an experienced panelist and speaker and have chaired and spoken at panels and universities in the UK and internationally, including University of Oxford, University of Salford, City University London, Asian Media Awards and the annual International Journalism Festival in Italy, among other appearances. Moreover, I've spoken at a number of literary festivals across the UK, including Kenilworth Arts Festival, Birmingham Literature Festival as well as Foyles Charing Cross Road.
I graduated from The University of Sheffield with a BA in Sociology and hold a Masters in Journalism from City University London.
Born, raised and currently based in London, I've previously lived in the Middle East. I often summer in the Greek or Balearic Islands.

I was once a Miss England finalist [you can read more about this in my 7-page feature for Cosmopolitan UK here] and I also have an identical twin sister.
Image Credits: Karina Lax